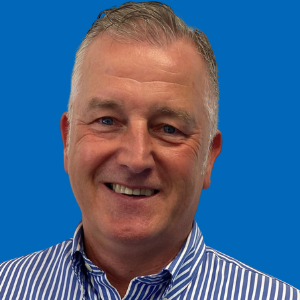 Latest News
6 ways to encourage customers to pay on time.
It happens time and time again. A customer has every intention of paying on time but suddenly life gets in the way and they miss a payment. No matter what the reason is, the consequences for a small business can be dire.
Your debt collection process is one of the key things that can benefit your business exponentially if it is jumped on early. The process itself can be set up to do a lot of the heavy lifting for you, working like clockwork to help your customers pay you.
In this blog, our debt recovery team share 6 ways your business can politely but firmly encourage customers to pay on time.
Make sure your customers are well-prepped for payment time.
Ensuring you get paid on time ultimately starts with you.
Invoice your customers straight away, so that they can pay you. Doing this really helps because they aren't left wondering what the invoice is going to be or when it is going to come in. They can then start planning to pay for it and may even set up a bank transfer then and there!
Maintain a positive relationship with your customers and in doing so, remind them with your actions that you are a real human and not just a faceless company. Your interactions, whether in person or online, will help them feel compelled to pay you if they see and respect you as someone real who needs to get paid. This can be a simple as putting your face on your email footer or including appropriate family photos and a personal touch in your website's About page and social media
Flag anyone who may commonly forget to pay or is frequently on your debt recovery list. You might consider reaching out to them with a short, friendly reminder a few days ahead of the due date – perhaps a "just in case you're busy and may not have seen our invoice, here is a friendly reminder that the due date is coming up on " type of message, or a phone call, could work nicely.
Offer multiple payment methods.
Removing any barriers to payment and making the payment process as flexible and easy as possible, is the order of the day here.
Include links in your emails and on your invoices that allow them to pay online – can they pay by internet banking, credit card, debit card, or pay to mobile or email? What if they want to pay cash, which some still do, is that process clear and simple? Having a diverse range of payment methods helps your customers pay you sooner, simply by making it easy, their way
Put yourself in your customer's place. This means going through the steps and imagining you are trying to pay your account. How easy is it? Are there any snags in the system? For instance, is your account number formatted correctly so they can easily copy and paste it into their online banking app? Can they log in easily?
Consider registering as a Bill Payee with your bank. This way customers can find your business in any of the bank's list of bill payees, saving them the step of having to find input your bank account details
Ensure your payment methods work well on any device – mobile, desktop, and tablet – and are easy for people who print out the invoice and keep a paper copy.
Operating a cloud-based invoicing system can allow customers to view and pay their outstanding invoices online. This makes all the information that they need to sign off the payment quick and easy to find when they need it.
Clearly communicate your payment policy.
It may seem obvious but clearly communicating your payment policy ensures no one has any surprises and can be a key step to avoiding escalation to a debt collection agency like us here at EC Credit Control.
Make sure that you provide customers with your terms of trade before doing any work or providing any goods. This ensures your terms are enforceable if they don't pay
It can be helpful to both include a conversation about your terms upfront and follow up with the policy in writing
Think about the written documents in your customer process, and ensure they make clear mention of your payment policies. Burying them in the fine print can often suffice to meet your legal requirements but making them clear and upfront, repeatedly throughout your quotes, emails, and invoices, goes a long way to ensure your customer understands their commitment and are more likely to meet it. 
Set up automated reminders for any overdue invoices. This way, everyone gets treated in the same way, and nothing is missed. A simple "It looks like you might have missed this invoice? If you have paid it recently you can ignore this message" is a readily accepted standard procedure.
Complete credit checks for all new customers and large orders.
Effective debt collection is all about collecting the right info from the start. Credit checks are a great way to protect your business and ensure the payment terms are realistic and sustainable for your customer.
Assess your customer's credit risk before you start work with them, to avoid the need for debt recovery in the first place. This means having them complete an application, run credit reports, make inquiries and thoroughly check all the information you can find. Our free guide to debt management can help you cover this in more detail
For larger orders, consider taking it a step further, perhaps by running an additional credit check if it has been a while since you first started working with them
At EC Credit Control we have a unique relationship with credit risk specialists Equifax (formerly Veda), giving you online access to an array of extensive credit reports, helping you make very informed choices about how much credit you extend to your customers. You can also place an alert on your customer's credit file which keeps an eye on their credit history and alerts you immediately of any potential credit issue.
Stick to your late payment terms.
When you have gone to the effort of putting in place robust terms of trade and credit policies, it makes sense that you should put this asset to use.
We're just going to say it: waiving late payment fees sets a poor precedent. If you are considering letting someone off, remember that doing this undermines the strength of your debt collection system. This can have the powerful effect of making customers less likely to respect your process and pay you on time in the future. As a debt collection agency that lives and breathes these things, we see small businesses doing this a lot, and running into difficulties because of it. Please don't let it be you!
Holding fast to your late payment policy is a very fair and sensible approach. Doing so provides your customers an opportunity to learn through experience the robustness of your debt collection system, reminds them you are serious about being paid fairly and will make them much more likely to be proactive about paying you. Not to mention, you are also more likely not to need our debt recovery services
Ensure every customer who doesn't pay on time receives regular reminders, which lays out what will happen if they continue to miss the payment. Our free guide to debt management sets out some standard timelines and contact methods you can consider implementing at each step, as well as common excuses and how to respond to them.

Outsource to a debt collection agency as soon as payments are 90+ days.
If you still have no payment after month three, your chances of getting paid to reduce exponentially by the day.
Take the problem away from your business and put it in the hands of our expert debt collection team at EC Credit Control. Just like yourself, we know our trade and have a wide toolkit which we can use to you get you a result
We also put a strong emphasis on maintaining your customer relationships when collecting debt so that your reputation and ongoing rapport are secure.
Do you need to look at your debt collection process and get paid on-time more often?
Talk to our team about a review of your debt management process to ensure your small business is set up for success
Load debts online now and pass the problem to the experts
Find out how we work
Our team is on hand to help you. Get in touch with us today!